Catalytic Explosion Proof Heaters
MKII Series Catalytic Explosion-proof Heater
• New sizes
• Side mounted control components (instead of rear mounted) allowing easy access
• Side mounted nameplate/badge for easy indemnification
• x-Max® explosion-proof housing
• Shorter thermocouple improving electromagnetic connection between safety shut-off valve and thermocouple providing enhanced signal.
• Increased thermocouple life expectancy due to special protective plating and polymer seal.
• Single start-up element.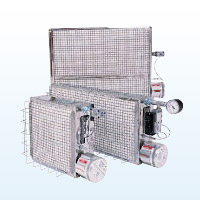 MKII Series Catalytic Explosion-proof Heater